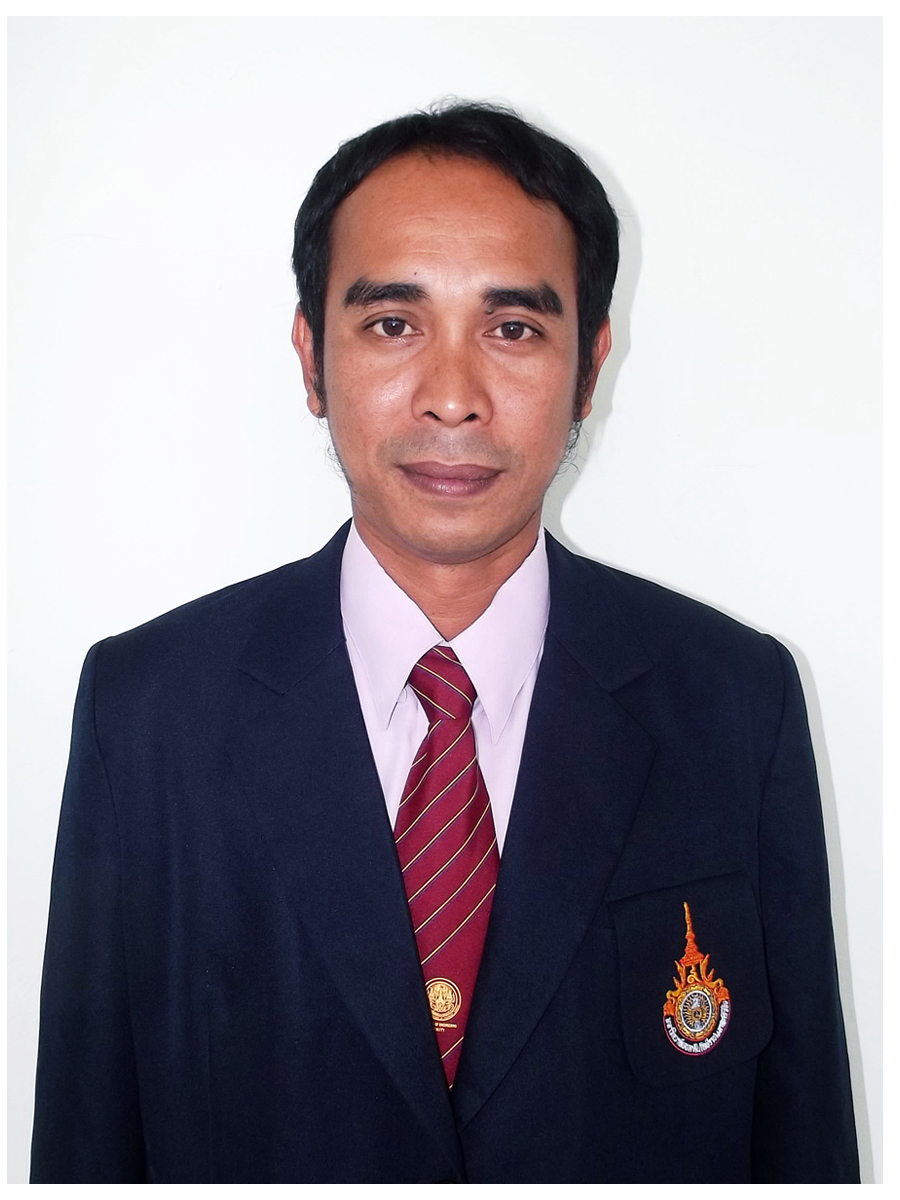 NAME : Mr. Apirun Chanthong
Present Position : Lecturer
Bachelor of Engineering Program in Electrical Engineering
College of Industrial Technology and Management
Rajamangala University of Technology Srivijaya
TEL : +668 7280 1366
EMAIL : apirunchanthong@gmail.com
Education
Bachelor Degree Bachelor of Science in Technical Education (Electrical Engineering), Rajamangala Institute of Technology, Southern Campus
Master Degree Master of Science in Technical Education (Electrical Technology), King Mongkut's University of Technology North Bangkok
Teaching Experience
Illuminating Engineering
Renewable Energy
Engineering Education
Research Interests
Illuminating Engineering
Renewable Energy
Engineering Education
Academic performance
Luksanasakul, A.; Chanthong ,A. "Questioning Techniques Promote the Critical Thinking in Engineering Education," 2017 IEEE Global Engineering Education Conference. , pp. 1049-1052, 25-28 April 2017.
Tantiviwat Sugchai, Sudram Arkom , Chanthong Apirun, and Kerdthongmee Priwan. "Microwave Drying Machine for Sea Bass Leathers," International Conference on Advanced Materials Science and Environmental Engineering. 299, pp. 92-96, 2016.
Sudram Arkom,Karnna Chayaphon,Chanthong Apirun. and Tantiviwat Sugchai, "Manufacture of the Printed Circuit Boards for Microstrip Transmission Line Circuits," International Conference on Electrical,Mechanical and Industrial Engineering . 332, pp. 146-149, 2016.
Tantiviwat Sugchai, Intarawiset Nattapong, and Chanthong Apirun. "Design of Microstrip Triplexer Using Common Dual-mode Resonator with Multi-Spurious Mode Suppression for Multiband Applications," Applied Mechanics and Materials,Vols. 763, pp. 182-188, 2015.
Chanin.O., Chanthong. A., & Sriprasert. P., (2013). Sustainable Tourism Industry Management in Nakhon Si Thammarat, Thailand. Proceeding in Economic, Marketing and Management, Dubai, United Arab Emirates, January, 19-20, 2013.